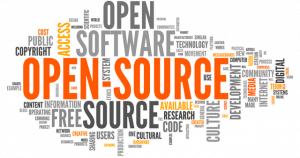 As a strong supporter of Linux, Apache, NGINX, MySQL, javascript and the open source movement, Nebraska Digital specializes in creating non-proprietary solutions to satisfy customer needs. Typical projects include web and mobile development, WordPress plugins, e-commerce sites, database-backed user interfaces and specialized web site applications.
Our sites are hosted on servers we maintain at leading data centers in Dallas, Phoenix, Seattle, Atlanta and Kansas City. We also operate a distributed and virtualized Cloud-based hosting platform for some high traffic sites.
As part of a comprehensive security plan, we store daily backups of your site for as long as you are a customer. Need us to pull a backup from 131 days ago? We should have it available.
To help meet Google's thirst for encryption and better speed, all of our new servers run with SSL standard on PHP7 with image and script caching using NGINX. For even more redundancy and capacity, we can add CloudFlare to your site.
Our production servers run CentOS with Cpanel/WHM. Dedicated and virtual private servers (VPS) are available. Our business-class shared hosting plans are unique to the industry. We keep loads low and proactively monitor resource and security issues.